PDF Format
1:1 Scale | Printable | Free
Fender
|

Jazzmaster Front & Back

Contains full scale templates of the front and back with neck attached.
Fender
|

Jazzmaster Headstock

This file contains all Fender headstocks, including the Jazzmaster.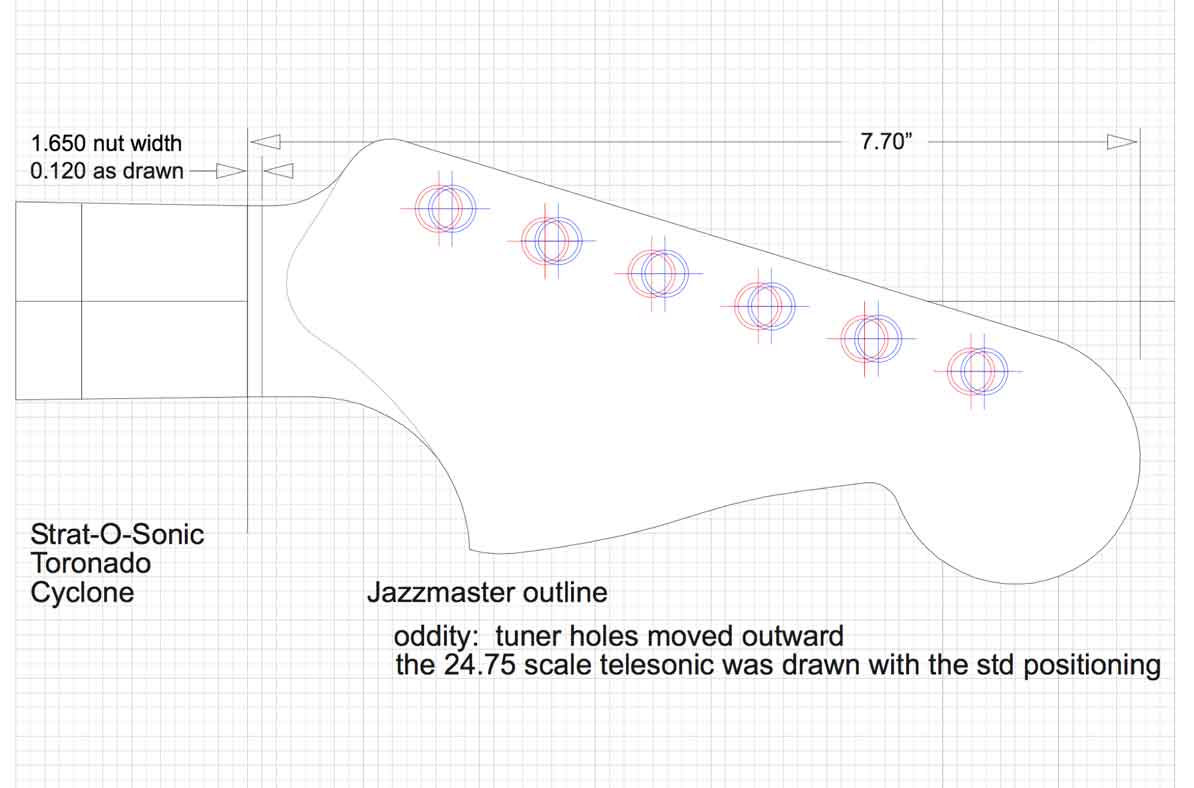 Fender
|

Jazzmaster + Jaguar Bodies

Separated and comparison body templates for the Jaguar and the Jazzmaster.
Fender
|

Jazzmaster Routing & Pickgaurd

Separated templates of the Jazzmaster body + routing cavities and pickguard.
Fender
|

Jazzmaster Parts List

6 pages containing scanned pages from an official Jazzmaster parts reference guide.
Fender
|

Jazzmaster Wiring + Assembly

Contains a Jazzmaster circuit wiring diagram as well as a complete parts assembly breakdown.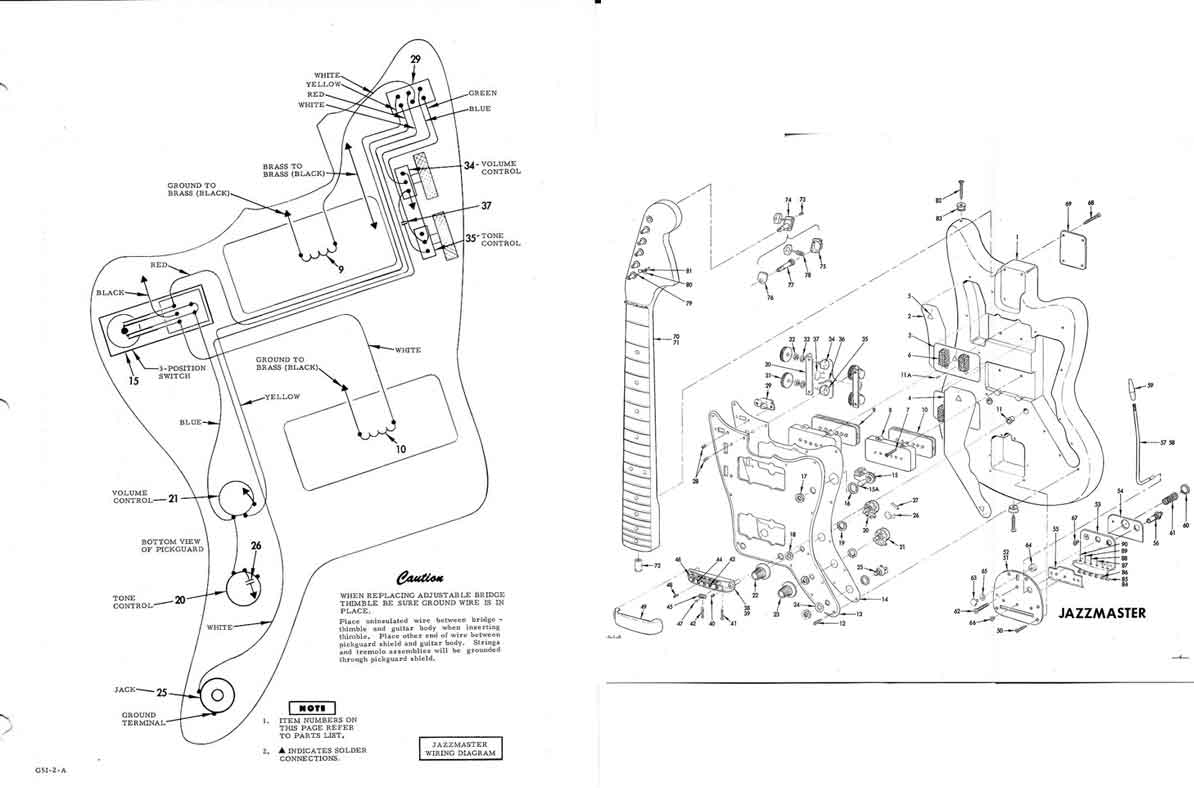 * Unless templates are marked otherwise, they are not provided by any brand of instrument manufacturer, in spite of being made in the likeness of known branded models.
* All templates are provided free, left in tact with respect to original publishers. Unless stated otherwise, templates are provided at 1:1 scale size. Exact accuracy cannot be guaranteed.
* If you are the original author of any of the templates provided here and wish to contact us, please do so using
this
email address.