PDF Format
1:1 Scale | Printable | Free
Gretsch
| Electromatic Lap Steel
Gretsch's Electromatic lap steel guitar is an icon of rock and country music, similar to the Stratocaster or Les Paul. If you listen to music, you've probably heard one before, whether you knew it or not. Normally, they're made with 22.5″ scales, but this template features a 24″ scale. This can be remedied by sliding the bridge and pickup up to eliminate the difference.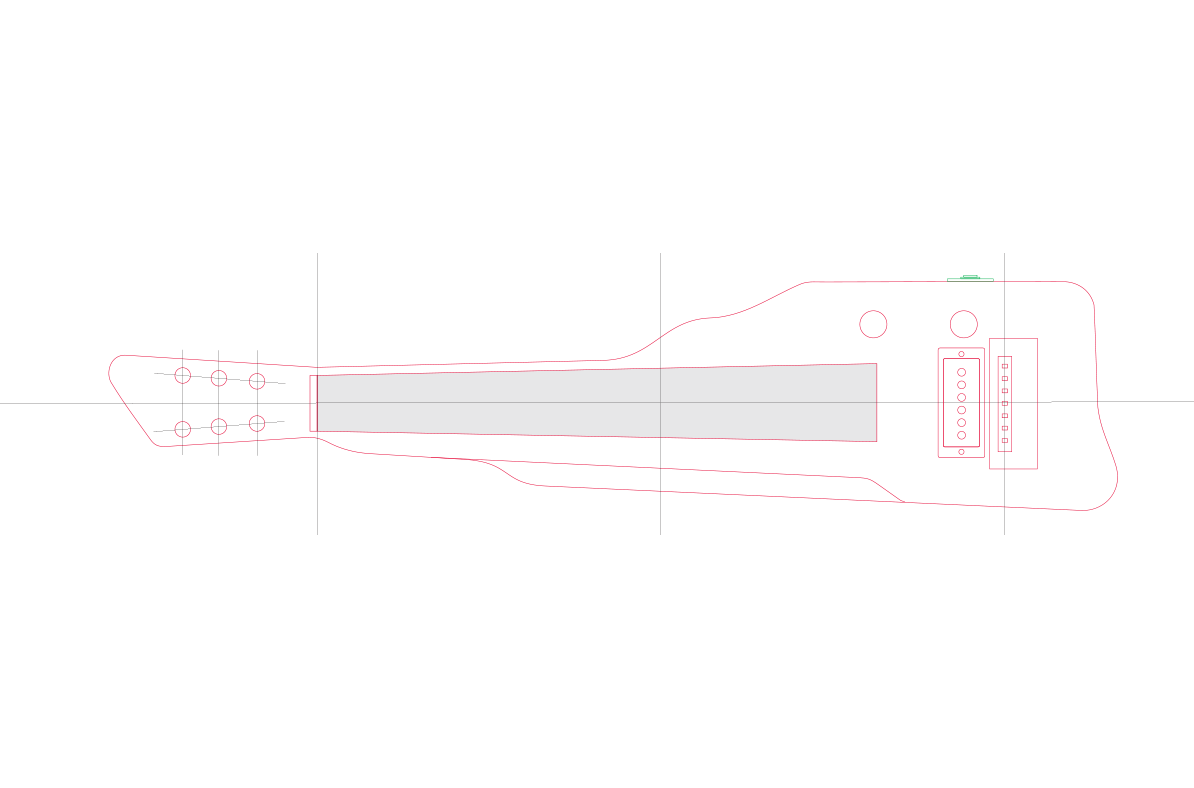 * Unless templates are marked otherwise, they are not provided by any brand of instrument manufacturer, in spite of being made in the likeness of known branded models.
* All templates are provided free, left in tact with respect to original publishers. Unless stated otherwise, templates are provided at 1:1 scale size. Exact accuracy cannot be guaranteed.
* If you are the original author of any of the templates provided here and wish to contact us, please do so using
this
email address.