PDF Format
1:1 Scale | Printable | Free
MSK Guitars 
| MK1HH24 Blueprints
A rare look at a custom builder's plans – Mike Kelly builds guitars all the way down in Tasmania, and has been kind enough to make his plans for the MK1HH24 available. It's a 25.5″, 6-string super-strat with a 24-fret bolt-on neck. The blueprints include top, bottom, and profile views, interior and exterior hardware placement and assembly, as well as specific hardware specs and wiring schematics.
Be sure to check out Mike's work on here: www.michaelkellyguitars.com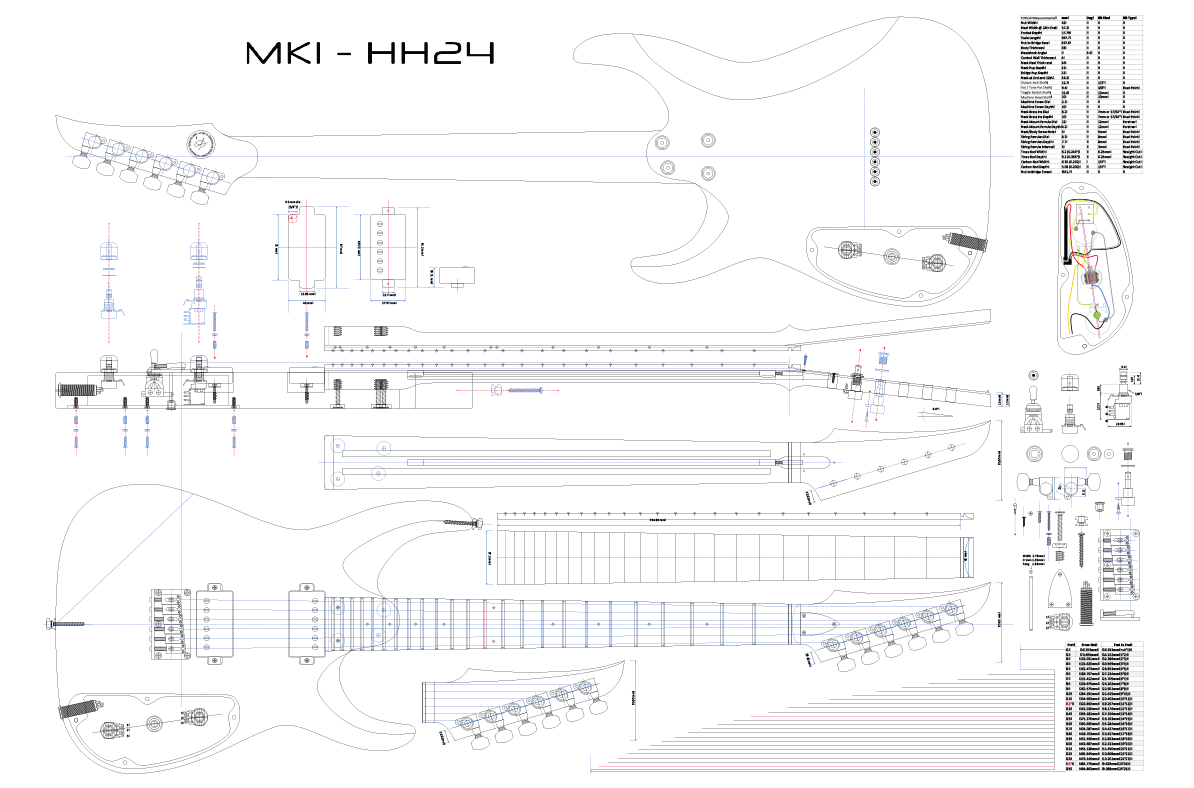 Updated: 6/6/18 – Searchable parts list included
* Unless templates are marked otherwise, they are not provided by any brand of instrument manufacturer, in spite of being made in the likeness of known branded models.
* All templates are provided free, left in tact with respect to original publishers. Unless stated otherwise, templates are provided at 1:1 scale size. Exact accuracy cannot be guaranteed.
* If you are the original author of any of the templates provided here and wish to contact us, please do so using
this
email address.