Complete template for the Gretsch Billy-Bo Jupiter Thunderbird guitar model – perfect for custom builds and repairs.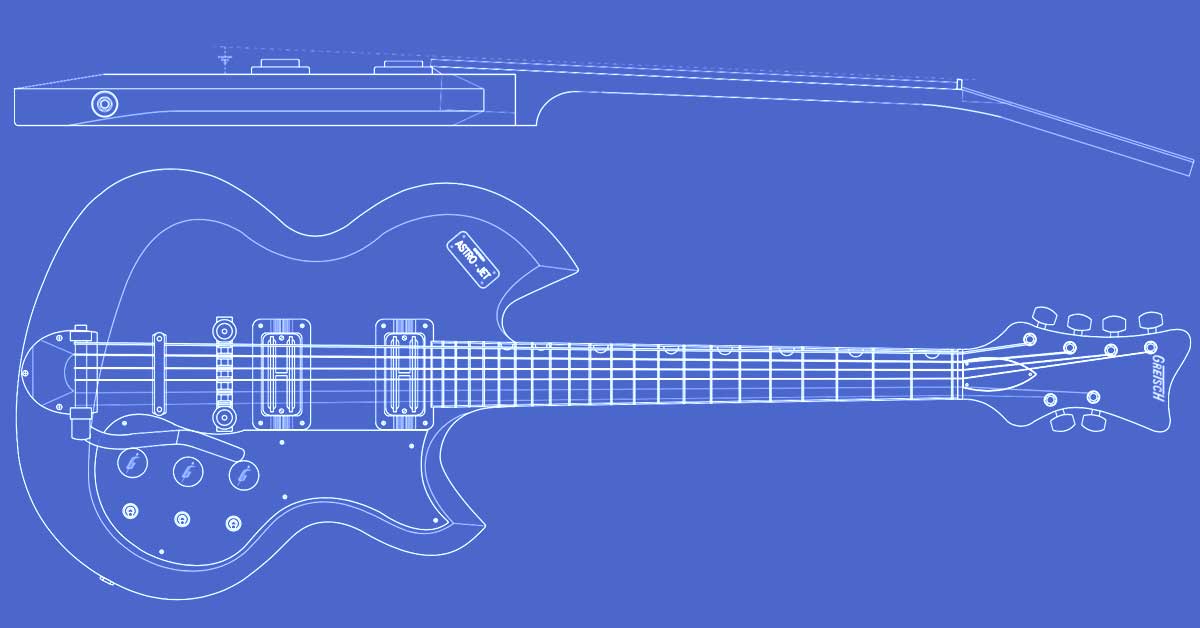 Complete templates (body, neck, headstock, pickgaurd, etc) for the Gretsch Astro Jet model.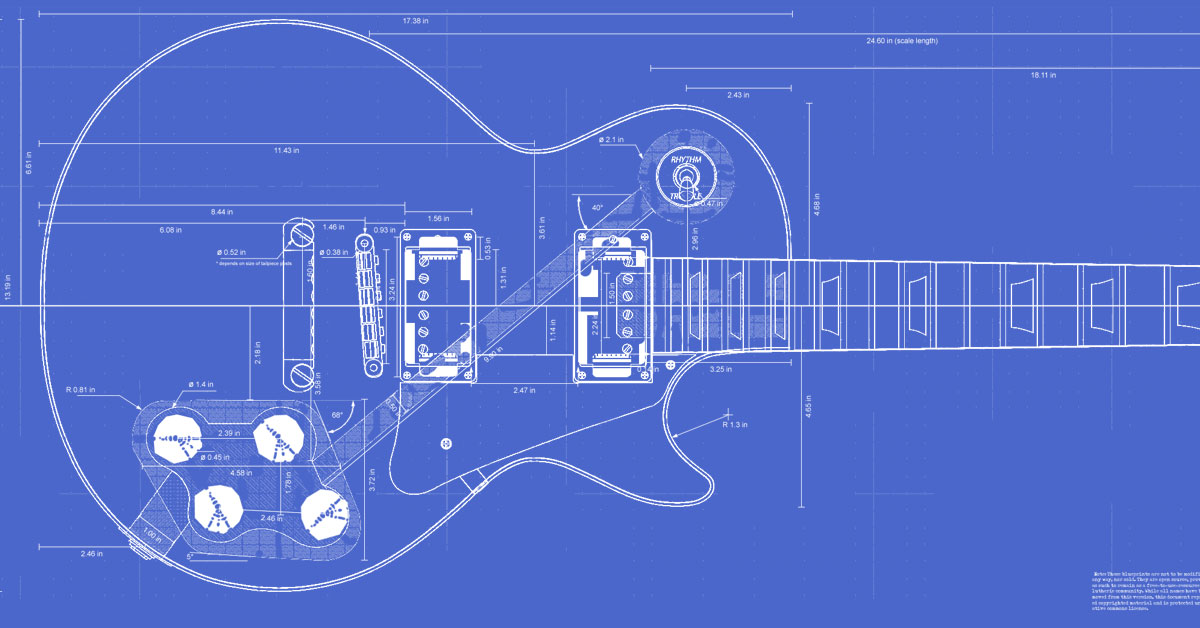 Complete plans and routing templates for all variations of the Gibson Les Paul (Custom, '59), plus Les Paul Junior. Perfect for custom builds.
Templates for the construction of the Gibson SG Custom guitar model – perfect 1:1 scale high quality, detailed PDFs suitable for luthiers.
Very thorough full-scale templates of the Gibson Melody Maker guitar model, including every construction component and wiring diagrams as well.
An impressively detailed building template / hardware diagram for the Gibson Firebird Studio model guitar – contains everything you'll need!
Various cutting templates and plans for the Gibson ES-335.
A complete 1:1 scale construction template for the Gibson Double-Neck ESD-1275 guitar – this is a very detailed and thorough plan.
Interested in building a Fender Toronado? Use these body and neck templates to trace markings for all of your cuts and hardware placement.